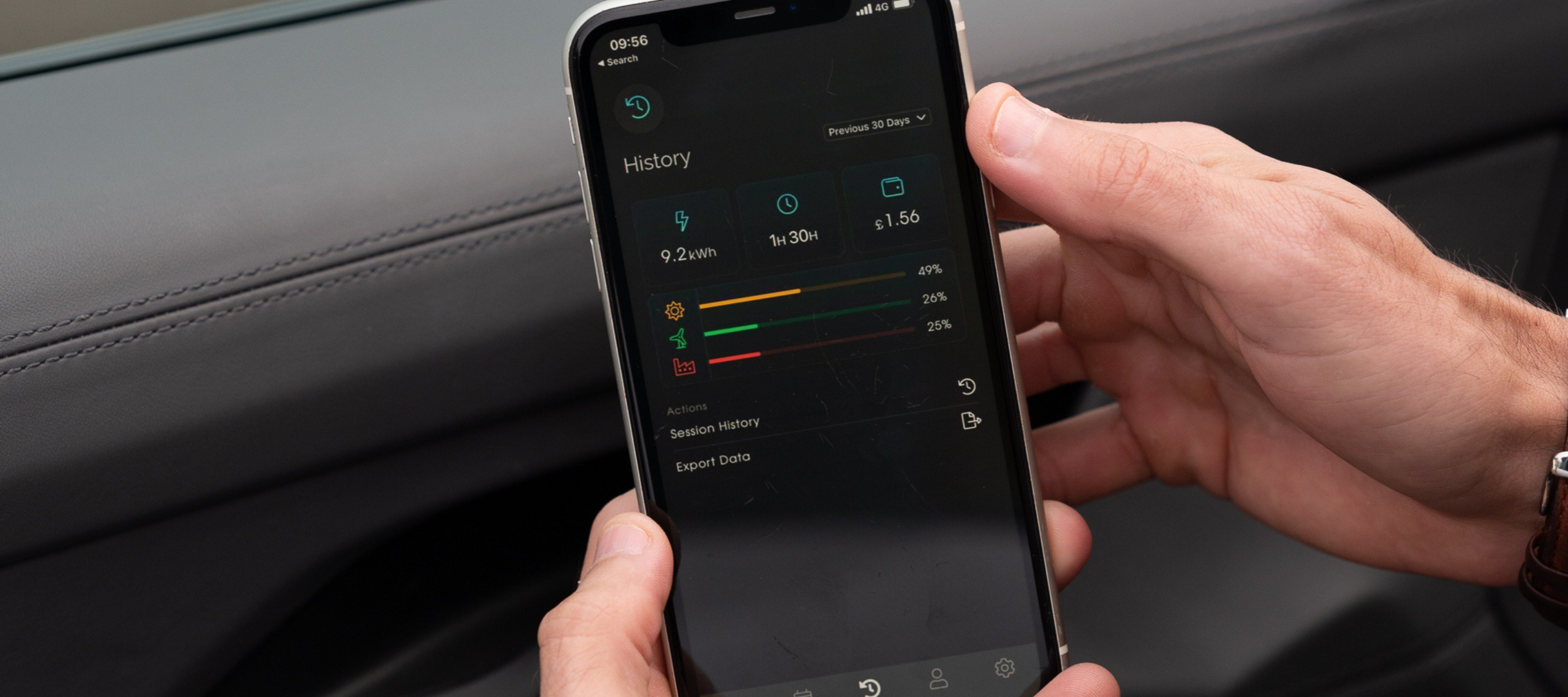 Take control of your charging
Gain charging insights
Add your vehicle details to calculate the miles added whilst charging. Add multiple users to your charge point.
Start & Stop Charges
View, start or stop your current charging session. Change your charging modes and boost sessions.
Add multiple users
If you have multiple EVs accessing your charge point, you can now simply allocate charge sessions.
The EVIOS app is available on the App Store and Google Play store. Simply search EVIOS and look for our logo.
You can create an account prior to your installation.
The App will let you control your charging sessions - from setting the mode you'd like your EVIOS One to operate in, all the way through to overriding any settings to enable charging immediately if your plans change.

We have three modes:

Pure Speed: This will start your charging session immediately when the vehicle is plugged in, and charge at the full speed allowed by the charger and the car.
Pure Value: This will schedule charging to start when your energy tariff provides the cheapest energy, automatically meaning that you reduce your cost of charging without any need to set complicated schedules yourself.  For the most dynamic tariffs, we use an API from Octopus Energy to make the most of Agile Octopus and Octopus Go pricing.
Pure Green: This will monitor output from any on-site generation (such as solar panels) and use that energy to charge your car.
The app will show you how much range has been added to our car while it's been charging, as well as what the energy has cost and how long the charging session has taken.  It will also allow you to download your charging history.